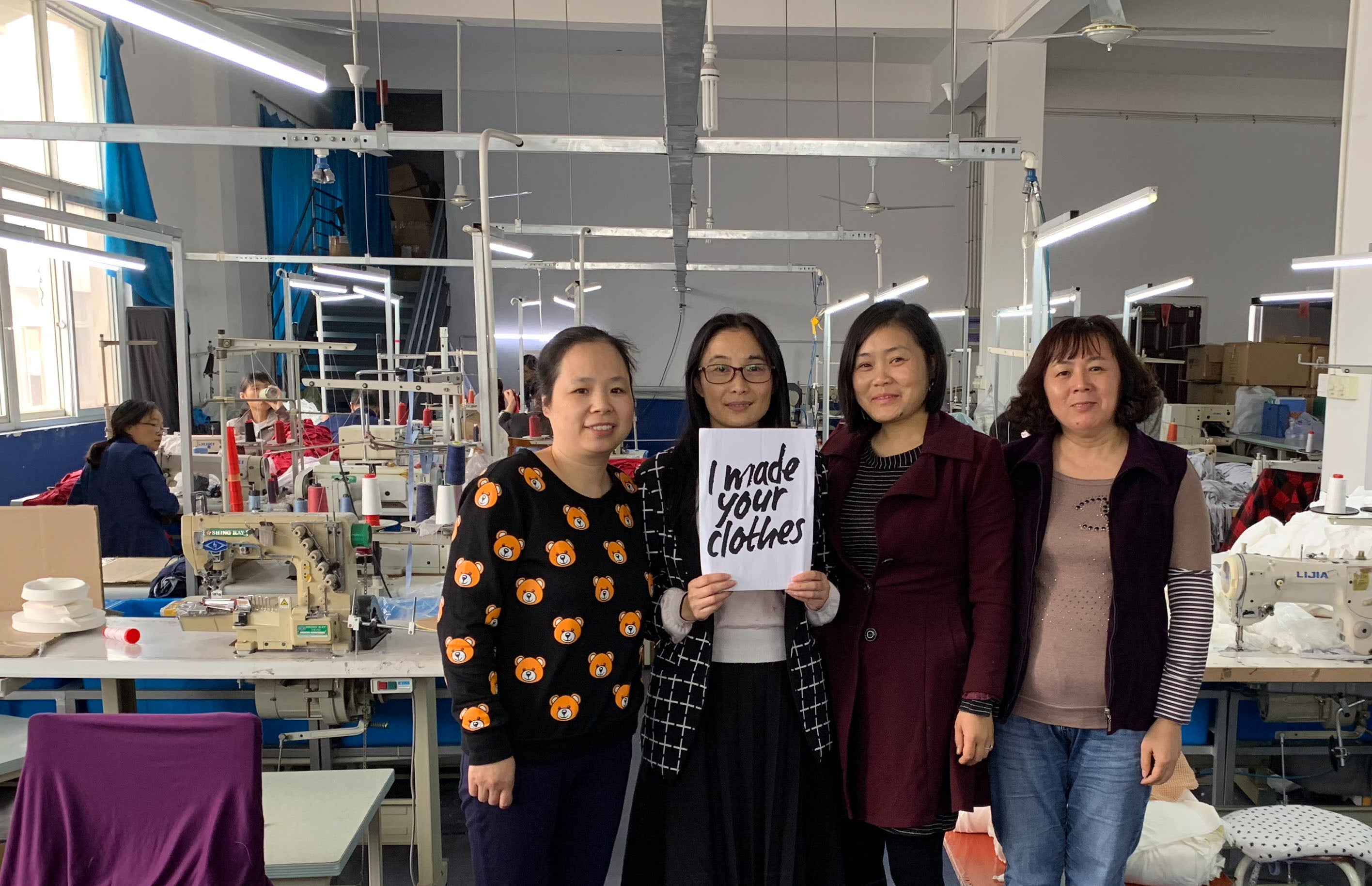 Who Made My Clothes?
"Fast Fashion isn't cheap. Someone somewhere is paying for it." ~ Lucy Siegle
Even with today's technology, the clothing we all wear today is still primarily handmade. YALA believes in honoring the well-being of the skilled people who create our garments. 
In that spirit, we support #whomademyclothes, a campaign promoting transparency in the fashion industry, and would like to introduce you to some of our garment makers.⁠
Meet the Makers of YALA Clothing & Bedding
From left to right:⁠ Mrs. Shi is the team leader of the sewing sector who manages all production.⁠ Mrs. Zhang, Mrs. Luo, and Mrs. Xu work under Mrs. Shi in the sewing room.⁠ Altogether, we have 25 garment makers working full-time.
Cultivating Long-Term Relationships
Since 2006, YALA has maintained a relationship with a single production facility in Chanshu City, China. This has allowed us to get to know many of our workers, cultivate some of these relationships into personal friendships, and assure you, our valued customers, that the people who make your YALA garments are paid fairly, treated well, and work in a safe and comfortable environment.⁠
Because of our commitment to the well-being of everyone in our supply chain, our workers stick around. Many of them have been with us for nearly ten years now, in an industry where it is more common for people to quickly shift from factory to factory in search of safer conditions or better pay.⁠
We are pleased to announce that our production facilities recently achieved top marks for safety and social responsibility by Oeko-Tex, a leading certification organization in the textile industry. 
It Takes a Village to Create Change
Thank you to Fashion Revolution for spearheading the Who Made My Clothes campaign to raise awareness towards more transparency in the fashion industry. ⁠
Thank you to our customers who value a better quality of life for the people who make their clothes. To the advocates and influencers who bring this to light. To the consumers who demand it. ⁠
And thank you to our production partners for your skills, service, and dedication to producing the cozy, cooling Bamboo Pajamas and other amazing YALA Products we enjoy!⁠