Bamboo Comfort Layers
As a women-owned brand, we have always focused on garments that move with you and allow you to be uninhibited in whatever you do. 
Let's talk about bamboo comfort layers
We're sure you'll agree that the garments not everyone sees are often the most foundational to your comfort. Which is why we have an entire line of comfort layers in a variety of styles for every season of your life.
As helpful as they are, we've taken these beloved garments for granted and neglected to give them the spotlight they deserve. So without further ado, meet our Comfort Layers through people who know them well:
"I can't stand for my thighs to touch, especially in the heat of Summer! I created the Bliss Slip Shorts to be a super lightweight layer that keeps you 'dry in the thighs' indiscreetly. If you see me in a dress, there is always a Bliss Short underneath keeping me cool and comfy."
Diane (customer review) on the

Cora Cami
"AMAZING. Loving you Yala. This is an incredibly smoothing layer under a dress that I can actually breathe in and I don't immediately want to take off! It's so soft - insanely comfortable."
"I have a hard time staying warm in the winter and rely heavily on layers. The Nellie leggings are my stand-in for long johns on the colder days, but when I just need a smidge more warmth, the Bliss Legging does the trick without adding bulk. Which is especially beneficial when things are a little snug after all the holiday cookies."
"I love these leggings so much I want several pairs so I'm never without them. I plan on wearing them on a 20 hour plane ride because they're cozy and comfortable. I've already worn them under a skirt and also with tunic tops. They are the BEST."
Kristen (Employee) on the

Belle Cami
"I wear a cami literally every day of my life!  It provides a soft layer of warmth keeping my core warm and cozy even on the coldest days. I wear a cami in the summer quite often too, just a little extra coverage when needed."
Jeani (customer review) on the

Natalie Top
"SUPER COMFORTABLE. I love this top. I got it to keep me warm under other tops, and the neckline is just perfect. It's so cute that I wear it as an outer top also. Very flexible!"
Can you use some hidden comfort in your life? Explore our entire line of Comfort Layers today!
Bamboo Bedding
Bamboo sheets and sleepwear are ideal additions to your sleep ceremony. Bamboo is a responsive, temperature-regulating fabric. It keeps things cozy when nights grow chill and cools the skin on sult...
Read more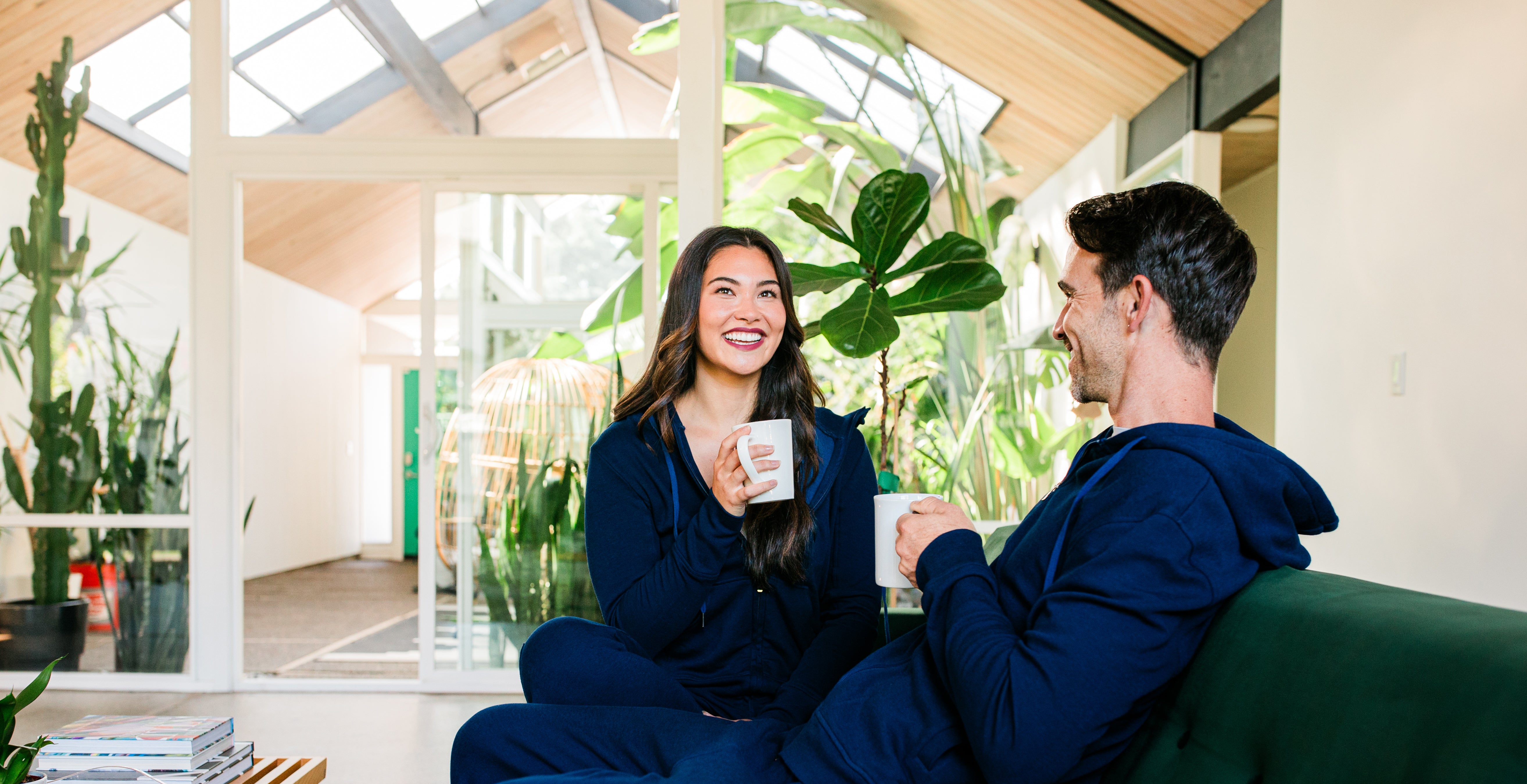 Our Team & Values
As a women-owned, women-run company we take special notice of Equal Pay Day, which falls this year on March 24th. Despite the progress we've made, this day reminds us how much work remains.
Read more