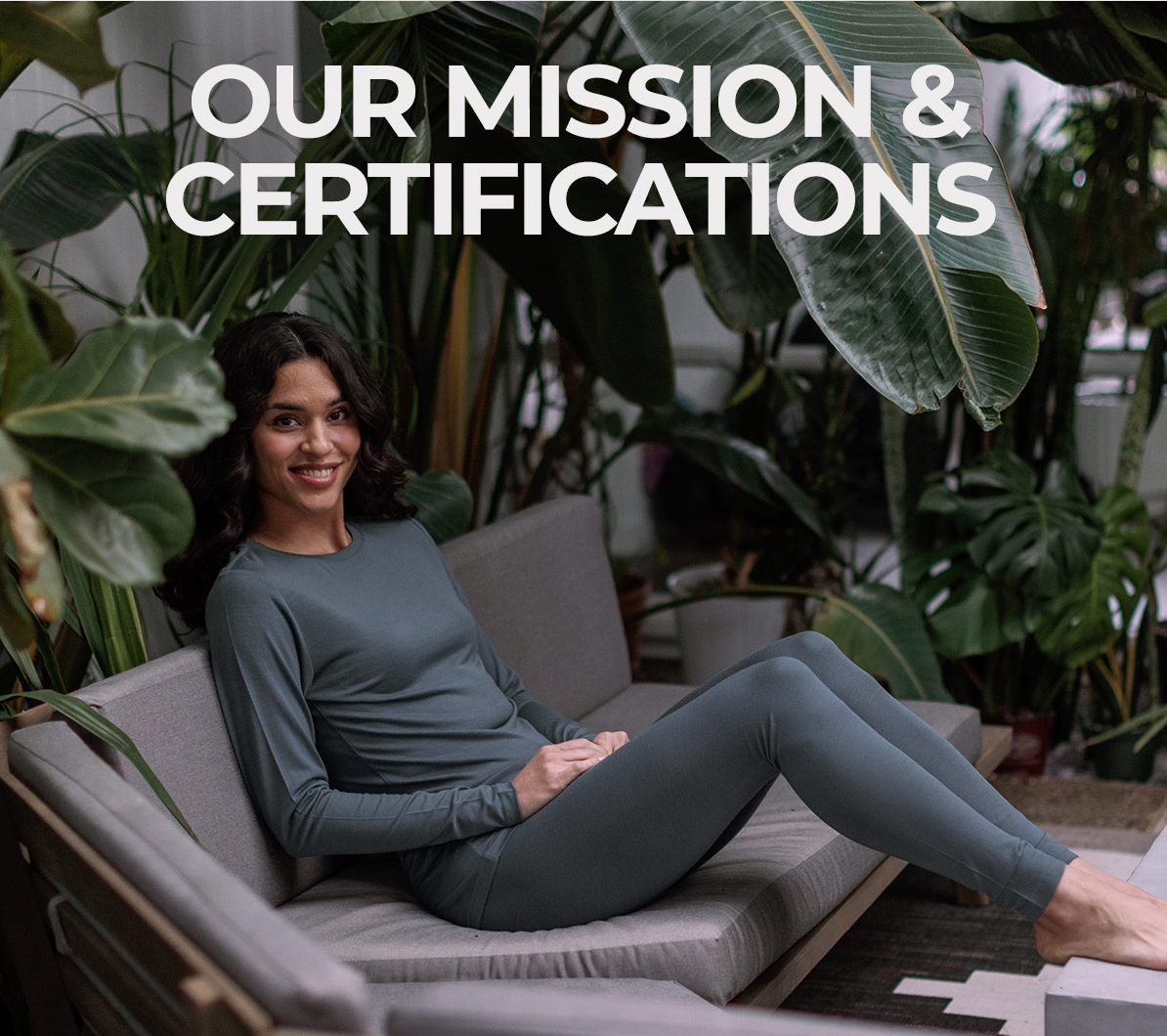 What Makes a Brand Sustainable? Green Certifications
Many brands know the words you want to hear, and aren't afraid to say them. But how can you tell the ones who mean it from those who only 'green' it?
Sustainability is YALA's mission
YALA is a women-owned, women-led small business that produces incredibly soft bamboo bedding, sleepwear, and loungewear. 
We prioritize comfort, quality, environmental sustainability, and social responsibility in every choice we make.
We aspire to elevate the lives of everyone who takes part in producing, promoting, and enjoying our products.
How do you know if a Brand is Sustainable?
But how do we measure these intentions? How do we verify them in a way you can trust? The answer is third-party certification. Impartial, credible agencies review YALA's practices on a regular basis. Their detailed assessments assure you and help us grow!
Certifies that no residual chemicals are present in YALA garments or bedding when they reach the consumer.
Certifies that YALA's partner facilities use sustainable methods in the production of bamboo fiber from source to loom.
Ensures that YALA bamboo is grown organically, in accordance with organic farming standards recognized by the Organic Content Standard (OCS), and is USDA Organic Certified.  Products have been processed in accordance with the OCS.
All YALA bamboo comes from responsibly managed, FSC-certified forests. A chain of custody verifies that no non-organic bamboo makes its way into our manufacturing processes. Products with the FSC 100% label contribute most directly to FSC's mission to ensure thriving forests for all, forever. 
This certification ensures that the cotton in YALA's blended fabrics is organic.
Ensures that the New Zealand Merino sheep that produce YALA's SuperFine Merion Wool are treated humanely.
Ensures worker safety and environmental responsibility at every stage of production in our partner facilities in China.
At YALA, a better world is written into our mission. Our certifications ensure we walk the talk!
Snuggle on,
Team YALA