Natural UPF Sun Protection with YALA Bamboo Clothing
Spring is finally here, and the days are getting longer. That means they're also getting brighter. As we plan our picnics and outdoor adventures, our thoughts turn to sun protection. We pick up a fresh tube of sunblock at the store and pull our favorite sun hats out of storage.
Bamboo is a Natural UPF Fiber
Why is so much Ultraviolet Protection Factor (UPF) clothing on the market made from synthetic fibers? When we are in nature, we want to feel natural and allow our skin to breathe. 
YALA's Bamboo Jersey is nature's ultimate UPF fabric. It is soft on your skin and the planet too! 
The darker colors in our lineup, such as Black and Navy, have a natural UPF up to 50. This means they block over 98% of the sun's ultraviolet rays. 
Even our lighter colors, like Natural, provide a natural UPF up to 30, blocking 96% of all UV. 
Take Your Pick with YALA
We offer a variety of free and easy dresses, tops, and wraps in our Organic Bamboo Jersey fabric.
It's all aboard for summer fun in the RITA BOATNECK A-LINE DRESS. Keep it sweet and simple with the JENA LONG SLEEVE TEE. Or try the TATUM WRAP for long-sleeve comfort beneath the summer sun.
 
And don't worry men, we have you covered, too. The TRAVIS HOODED LONG SLEEVE RAGLAN BAMBOO TEE SHIRT is the ideal sunny day beach and boat shirt for men. Offering high-performance protection when the sun climbs high, it's the perfect cozy layer when the sun sinks low as well.
Whichever garment you choose, YALA bamboo jersey clothing provides soft and breathable UPF protection from the sun, naturally!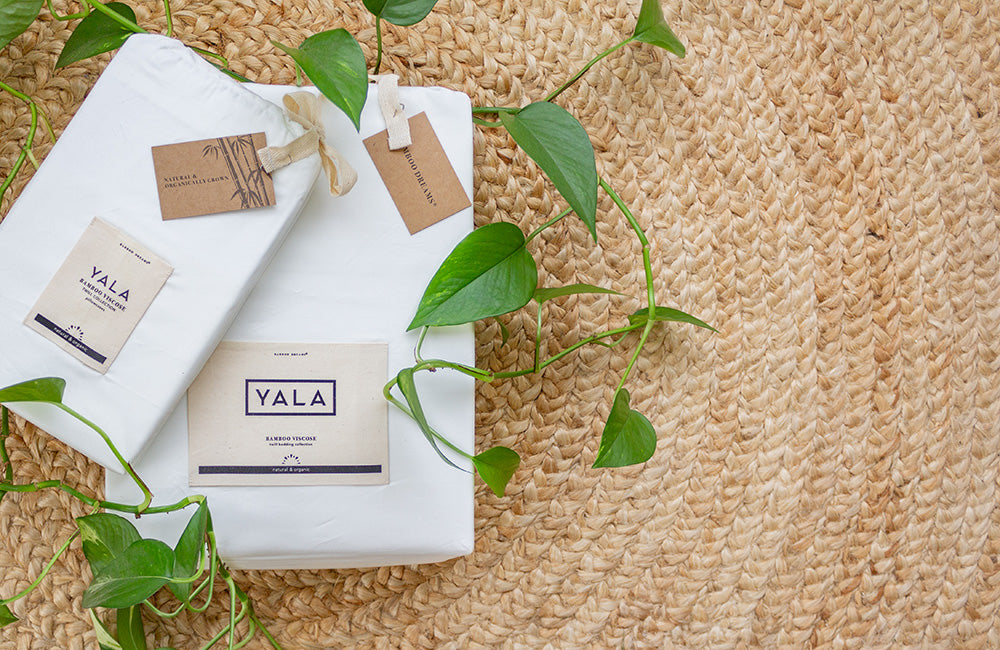 Sustainability & Certifications
To honor the natural resources and people who work in harmony to create YALA bamboo clothing and bedding, we do our best to utilize every possible scrap of the fabric! 
Read more